Tire and Rim Road Hazard Protection
$459.00

Now Only $300.00
Here for you when you need assistance
What is the Premium Tire and Rim Road Hazard Protection?
Tire and rim manufacturer's warranty only covers claims with regards to manufacturing defects including workmanship and materials. Road hazards include anything related to road conditions such as: potholes, nails, or anything else you may encounter on the road that may damage your tires or rims. These things are not covered under the manufacturer's warranty. However, the Premium Toyota Tire & Rim Road Hazard Protection Plan will cover it.
Your Toyota Protection Includes:
Tire Repair or Replacement
Rim Repair or Replacement
Mounting and Balancing
Valve Stems
Taxes
Towing
Coverage Extended to Seasonal Tires
Zero Deductible
Coverage for New or Pre-Owned Vehicles
---
Why Choose the Premium Toyota Tire & Rim Road Hazard Protection?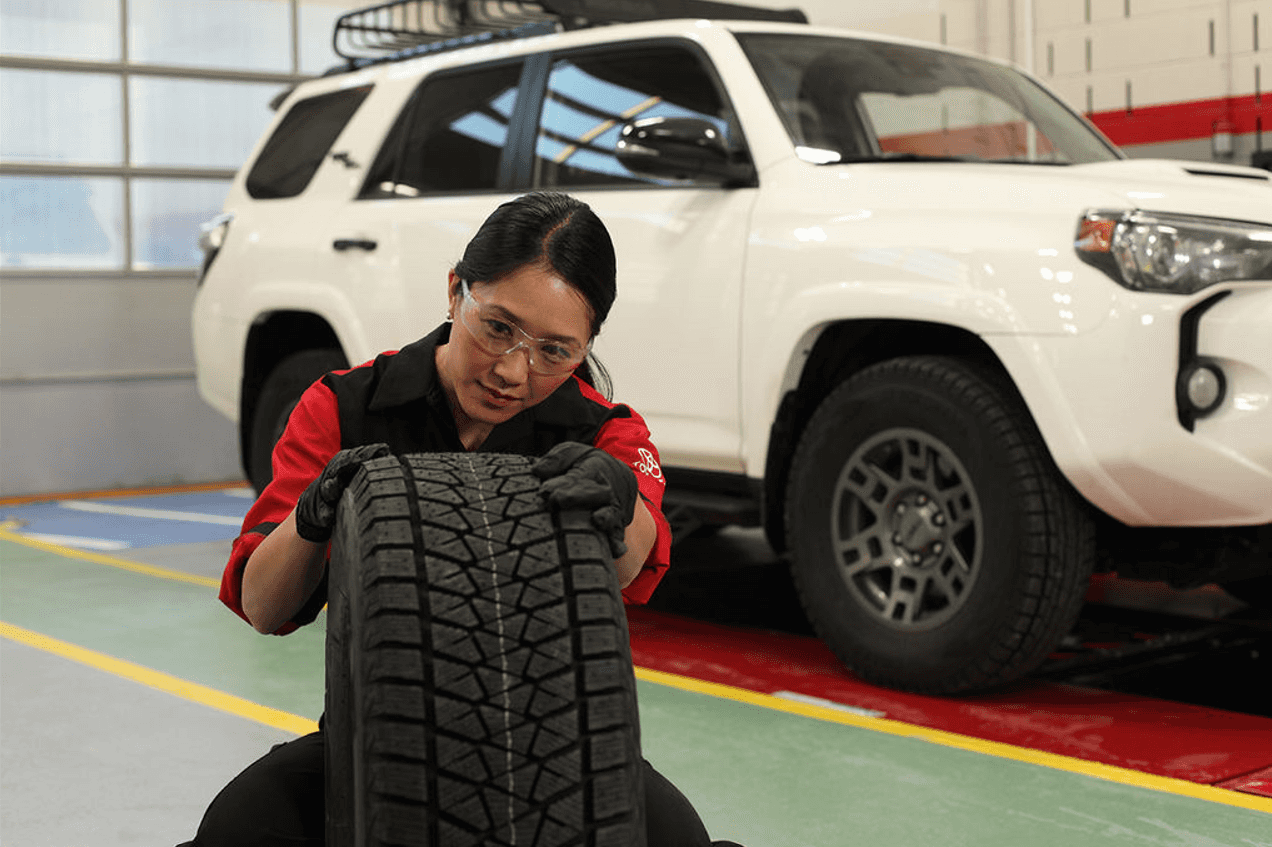 Most free or low-cost programs offer "prorated" coverage, meaning that the customer has to pay based off of the age and wear of the tire. The Premium Toyota Tire & Rim Hazard Protection Plan offers four years of coverage which includes ALL costs related to the repair or replacement of a flat tire or damaged rim due to a road hazard.
There is zero deductible for any claims being made. Regardless if the claims are related to mounting, balancing, repair materials, tire tax, GST, wheel weights, or even a new tire or rim are all covered. There are also no mileage limitations or prorated adjustments. If the tire or rim can be repaired, it will be at no cost. If it cannot be repaired, a replacement will be provided free of charge.
The Toyota Road Hazard Protection Plan can be used at any Toyota dealership across Canada, and you will be reimbursed if your vehicle is repaired in the USA. This full coverage ensures that even if you encounter some troubles away from home, your warranty will still be applicable.
What Else is Included?
Food & Lodging
Toyota has you covered for up to $50 a day for 3 days if stranded more than 400km from home
Road Service
With Toyota Tire & Rim Protection, you can enjoy a benefit of up to $100 per claim
Talk to a service advisor about the Tire and Rim Road Hazard Protection Plan today!
Search
Search By Keyword
Search By Filters
Tire And Rim Road Hazard Protection